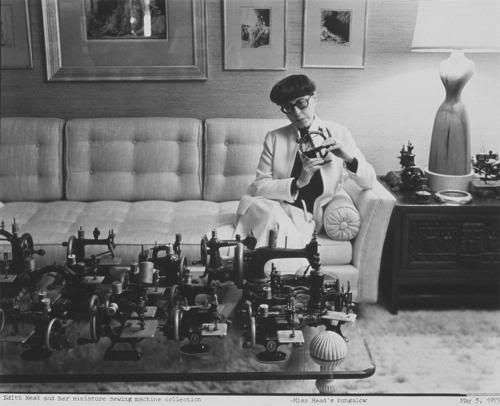 If you've seen The Incredibles, you'll recognize her: Edith Head, with her signature tinted spectacles and blunt bangs, is still remembered as one of Hollywood's greatest costume designers (and now, thanks to Pixar, as a cartoon caricature). Born Edith Claire Posener in 1897, Head, a California native, studied at Berkeley before earning a Master of Arts at Stanford in 1920. With honours in French and a major in romance languages under her belt, Head took a job teaching French in La Jolla before moving on to the Hollywood School for Girls. Hoping for a higher salary, Head added art teacher to her resume, despite only studying it briefly as a teenager. It was this little white lie, though, that would lead Head to her first husband, Charles Head. Looking to improve her drawing skills, Edith took night classes at the Chouinard Art College, where Charles' sister Betty was her classmate. Though their matrimony came to an end in 1936, Edith kept Charles' name.
In 1924, Paramount Pictures offered Head a position as a sketch artist in their costume department; she later admitted claiming a classmate's work as her own during the interview. After her first on-screen design debut in 1925's The Wanderer, Head emerged as one of the industry's brightest stars; she would go on to spend 43 years at Paramount before moving to Universal in the late '60s. Her classic, timeless designs were applauded by the studio and their stars; Grace Kelly, Bette Davis, and Natalie Wood were just a few of Hollywood's leading ladies who favoured Head, and Paramount would often "lend" her services to other studios if they so desired. Head also worked closely with Alfred Hitchcock, dressing both Tippi Hedren and Grace Kelly, amongst others (Head and the Hitchcock Blondes were an undeniable dream team). During her reign, Head was awarded 8 Academy Awards - more than any other woman - and was nominated an unparalleled (though not surprising) 35 times. It goes without saying that no film is complete without the right wardrobe, and Head exemplified this; we have her to thank for the iconic beauty of Roman Holiday, Sunset Boulevard, Rear Window, and White Christmas, to name a few. Oh, and did I mention Breakfast at Tiffany's? Hubert de Givenchy may have designed most of miss Golightly's looks, but Head, acting as costume supervisor, applied her unfailingly chic sensibilities to both Audrey and the rest of the cast. To call Edith Head influential would be, well, a pretty huge understatement.
Natalie Wood in Sex And The Single Girl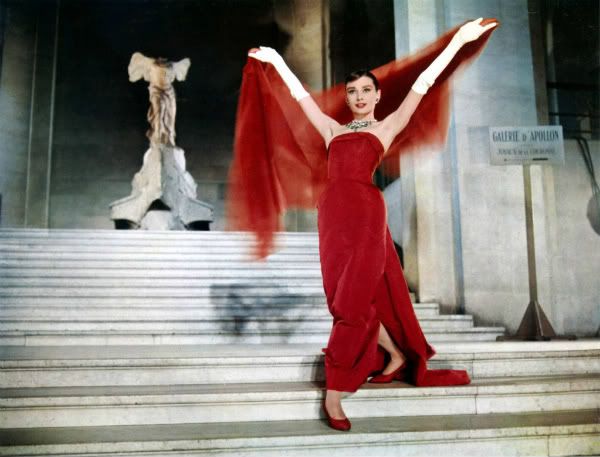 Audrey Hepburn in Funny Face... is a caption even necessary?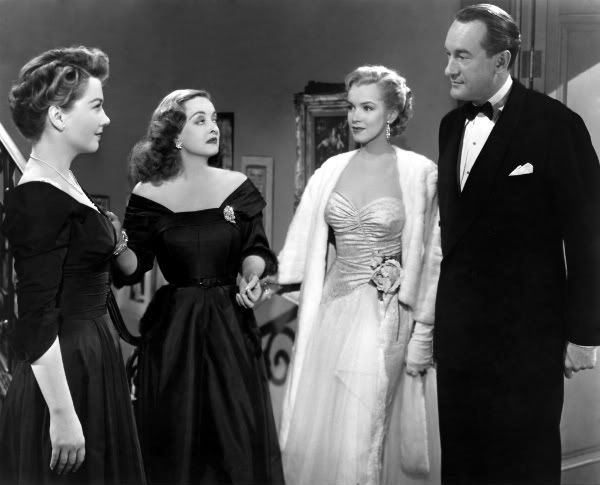 Bette Davis and a then-unknown Marilyn Monroe in
All About Eve